Zoe's Club Store is accessible only by being a Zoe's Club Member.
It contains discontinued rare and super rare mystery boxes and monthly sets, that range in price from hundreds of gems to several thousands of gems.
Boxes have limited quantities up to about 10 boxes and each box only stays in the store for a limited time.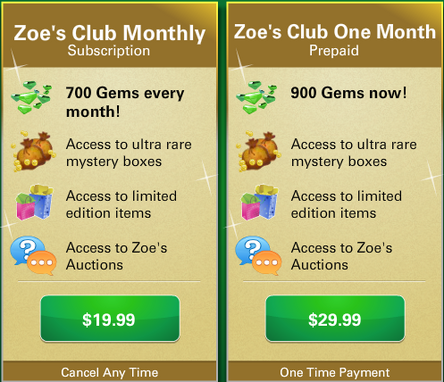 There are two choices of payment for Zoe's Club: